Fabriik is utilizing the BSV blockchain to power new financial products and systems. Fabriik's COO, Steve Bailey, joined the BSV Global Blockchain Convention to discuss what the firm is up to.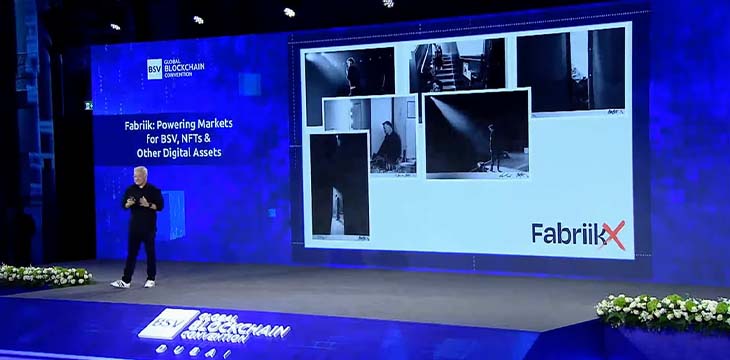 Powering markets for BSV, NFTs, and other digital assets
Bailey begins by stating that Fabriik's goal is to provide as much value as possible to anyone looking to participate in the 'decentralized economy.' They want everyone around the world to reimagine prosperity in the digital economy.
What does that look like in reality? As it happens, Fabriik began delivering on its vision last year. Its retail facing business launched Fabriik wallet, fiat on and off-ramps, and the FabriikX NFT marketplace, while its institutional facing business (Round Rock) launched an OTC trading desk, a trading API, and a market-making service.
Zooming in on Round Rocks' products for a minute, Bailey expands on what the institutional arm of the business offers.
A Trading Desk – Offers trading of digital assets with competitive fees, full transparency, and zero slippage.
A Trading API – Enables a programmatic way of trading, buying, and selling digital assets.
Market-Making Services – Offers access to large liquidity pools 24/7.
Focusing on Fabriik
Bailey then turns his attention back to Fabriik, the retail-facing side of the business. 
First, he tells us about Fabriik Weave, a digital currency swapping tool that simplifies and speeds up the process of switching between assets. Fabriik Weave allows for commercial partner integrations with customized user interfaces, offers revenue share opportunities, and supports seven digital currencies; BSV, BTC, ETH, LTC, AXS, USDC (ERC20), and XLM. To give an example of commercial partner integration, Bailey explains how FYX Gaming has integrated Weave into CryptoFights, allowing players to trade tokens seamlessly without leaving the game.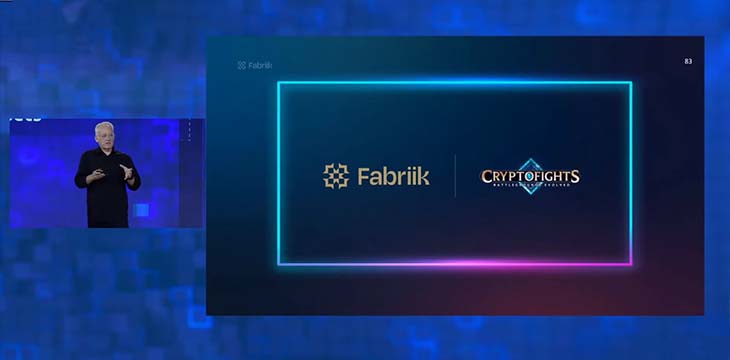 Next, Bailey introduces the Fabriik Wallet. It was launched in April 2022 and supports multiple digital currencies. It's a mobile-first, self custody wallet that allows users to buy, swap, and store supported digital currencies. It was built on the Bread Wallet open-source code, allowing users to restore previous Bread wallets easily.
The future of Fabriik
Switching gears, Bailey tells us what's still to come for Fabriik in the near future.
Buy BSV – In the summer of 2022, users will be able to buy BSV directly in the Fabriik wallet.
Tier 1 Payment Processing – Fabriik will partner with a tier 1 payment processor, creating new fiat on and off-ramps.
New Tokens – Bailey says that Fabriik will continue to add support for other tokens. He emphasizes that the company is open to hearing which tokens users would like to see on the app next.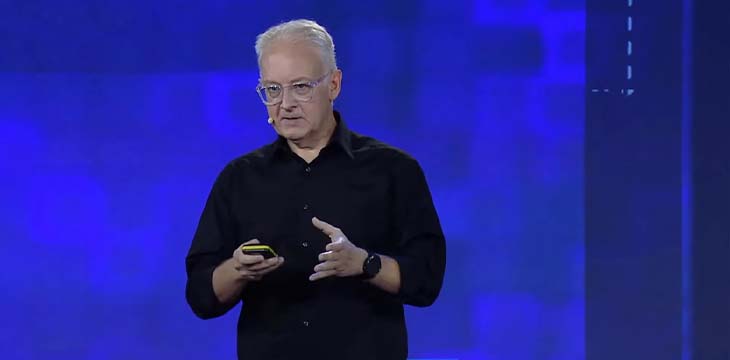 Next-generation NFTs on Fabriik
Switching back to existing products, Bailey draws our attention to FabriikX, the company's NFT platform. He explains how, because it runs on BSV, new NFTs are minted and stored on the blockchain with incredibly low fees. Users can both buy and sell NFTs minted on FabriikX right now. 
In closing, Bailey tells us about a new NFT collection on the FabriikX platform, recently launched by U.K. artist and comedian Steve Best. This collection will be focused on comedians, including exclusive fine art photos Best was able to take of comedians over the years.
Watch the BSV Global Blockchain Convention Dubai 2022 Day 1 here:
Watch the BSV Global Blockchain Convention Dubai 2022 Day 2 here:
Watch the BSV Global Blockchain Convention Dubai 2022 Day 3 here:
New to Bitcoin? Check out CoinGeek's Bitcoin for Beginners section, the ultimate resource guide to learn more about Bitcoin—as originally envisioned by Satoshi Nakamoto—and blockchain.